Presentation
The Barlatay Supertrail proposes 3 courses of trail. These were drawn o the paths of pedestrian excursions of Pays d'Enhaut and Les Ormonts. During the race each participant will have the opportunity to admire some of the most beautiful sceneries with views on the Mont Blanc, The Dents du Midi, the Vaudoises Alps, the Bernoise Alps and the Valaisanne Alps.
The proposed routes are demanding with technical parts but also with some "smooth" parts.
New this year
A new category is being proposed. For each course the racer has the possibility to register as a team (2).

The departure as well as the arrival should be done by team and a special classification is scheduled.
Franziska Rochat-Moser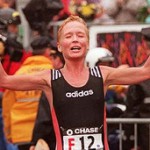 No need to introduce her. She was a great athlete with an impressive palmares.
(Swiss champion in 1989, winning the New York marathon, elected best Romandy athlete in 1997, 2nd place in the Boston Marathon, victorious in Morat-Fribourg, the Lausanne 20Km,etc.)
It was the mountain that suddenly put an end to her life, the same mountain where she had started her racing career.
March 7th, 2002, she died in a mountain accident while skiing between L'Etivaz and Les Diablerets.
Eco Chart
Trailing is a sporting challenge facing nature, in which the runners will exceed while having the duty to respect the paths they pass trough.
The Barlatay Supertrail is committed trough an eco-trail chart to promote more responsible practice and attitude in terms of environment.
Routes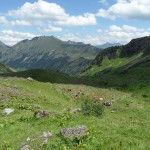 Ultra-trail du Barlatay
Distance:
103 Km
Height difference:
6600m
UTMB 2018 :
5
points
See more about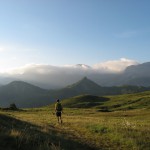 Trail du Barlatay
Distance:
49Km
Height difference:
3000m
UTMB 2018 :
3 points
See more about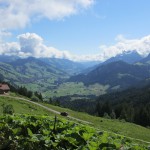 Trail Découverte
Distance :
24Km
Height difference :
1400m
UTMB 2018 :
1 point
See more about
For any other questions or additional information: team@barlatay.ch